| | |
| --- | --- |
| Poster: | ichigo_chikie |
| Date: | 2005-12-07 12:32 |
| Subject: | |
| Security: | Public |
| Mood: | optimistic |
So, Monday night marked our (Raye and I) first collaboration! We pillaged through some of my books in hopes for a tastefully grotesque image that would satiate our Egon Schiele hunger and found a sketch of a fitting pose. We opted to paint on a cool--albeit ugly, brittle and weathered--piece of wood from my garage. We gessoed that thang up and gave it a nice wash of yellow ochre, raw umber and burnt sienna. It really ended up looking like a blondewood coffee table from IKEA. The pictures don't do it justice; believe us! Finally, we stained it with some random drawing ink I had laying around. Good painting times were had, for a couple hours whizzed by like nothing. Three cheers for Objets d'Art! This is when you raise your lychee juice boxes. Of course, "the girl we built" (pictured below) isn't finished, yet, but as for now it's pretty funny waking up to the early dawn... and to a headless body and crotch.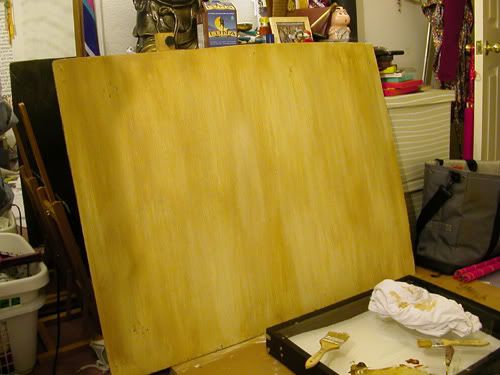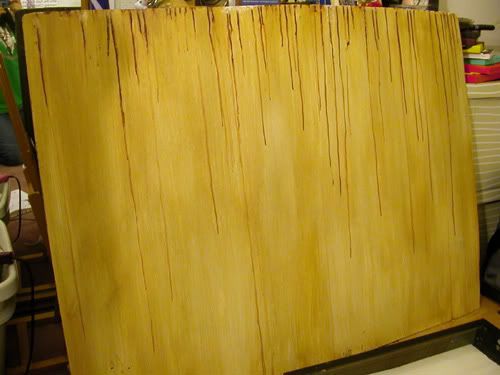 post a comment
---